Short Trip Back Home
What can i say about this trip, besides WONDERFUL. It has been quite awhile since my last vacation. I don't count the countless times i go back and forth to New York as vacation. Thats mainly for work or to see family. So i would say its been a little over two years since my last vacation. I went to Sydney, Australia. I plan on going back, but this time I got the opportunity to go to back home to Maui for a week and I couldn't say no. Its been a while since seeing my home land, so trust me when i say my eyes were glued to the window of my plane seat almost the whole way there.
As soon I stepped foot on Hawaiian soil a complete feeling of relaxation waved over me. I could smell the salt from the sea and the pineapples from the farms; I was ready to enjoy this long overdue vacation. As soon as I could I grabbed my bags, hopped in my rental car and made my way down the coast to my hotel. Although I did have to make a quick detour to grocery store to pick up snacks and drinks, you know those resort fees are crazy! The scenery on this island is just amazing, I felt like I was driving through National Geographic. Ever since relocating to Southern California I have had this affinity for palm trees, and man…THEY WERE EVERYWHERE!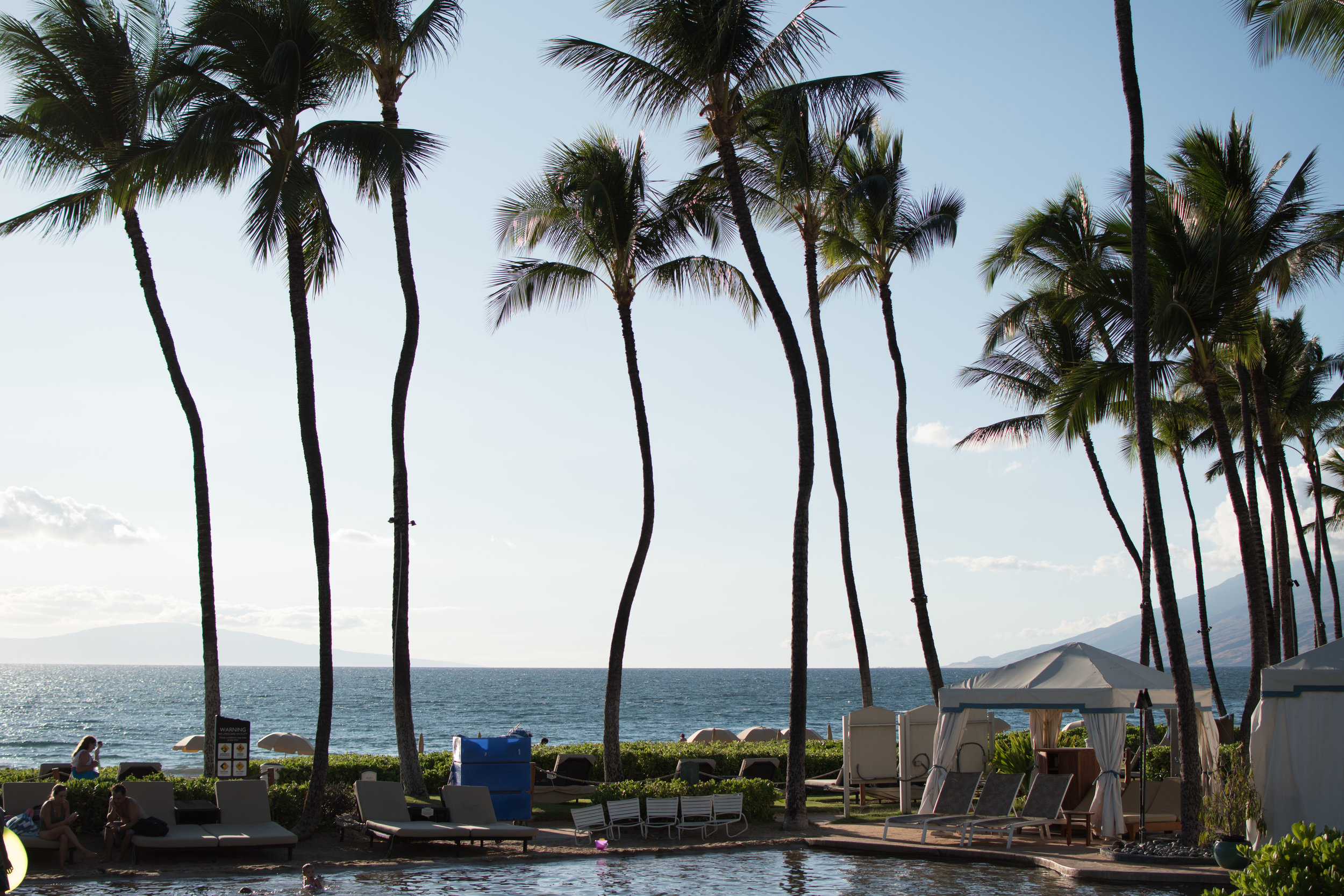 When I arrived at my hotel Grand Wailea - Waldorf Astoria Resort (Link https://www.grandwailea.com) I was greeted with a lei necklace and a delicious and strong Mai Tai. To say this resort is breathtaking is an understatement! It completely embodied the culture and beauty of island. Plumeria tress everywhere and all different colors, clear turquoise water, and the sand, omg I have never felt sand this soft before, it felt just like powder. Now Im not typically a water person, even pools are a maybe, I prefer to stay my ass on dry land, but I couldn't be in Hawaii and not get in the ocean at least once. This trip turned into quite and adventure. I signed up to go Zip-lining. I figured if I could go skydiving, I could do zip-ling. That in itself was an incredible experience. Zipping down a 1420 foot line almost 600 feet off the ground though Maui's rainforest. To top all of this off was how fresh the local food was. A couple of my favorite local restaurants were Three's Bar and Grill (link http://threesbarandgrill.com), I had some of the freshest seafood I've ever had before, and Shearwater Tavern (link http://shearwatermaui.com). Now let's be clear I have had my share of wings before so when I say these are the best wings I have EVER had, I'm not playing (insert my serious face)!! I think I have to go back just to eat here.
Needless to say it was time to go back to reality, meaning my time in paradise had come to an end. I wanted to commemorate my last day for you all by putting together a short video of how I spent my last moment in Maui. Time to start planing my next vacation and I need some suggestions on where I should go next. Let me know your thoughts!